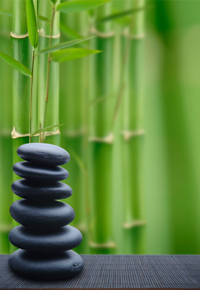 Traditionally, Reiki classes are taught in person by a trained Reiki Shihan (Reiki Teacher; also colloquially dubbed "Master"). A typical Reiki curriculum consists of three progressive levels of instruction and guidance organized as such:
Shoden (Reiki level 1):  A beginner's class meant to establish and develop a strong and functional foundation in the Japanese system of Reiki. In this course, students are introduced to an overview of the system, basic principles, concepts, terminology, practice methods, and history.  Students are encouraged to establish a daily healing practice. From this, students can then learn how to also help friends, family, animals, etc.
Okuden (Reiki level 2):  An intermediate course meant to solidify foundational concepts as well as introduce individuals to a deeper understanding of the Reiki system. This course teaches a traditional Japanese healing paradigm and specific symbol and sound practices to connect with and further develop practical and personal healing. Guidelines for professional Reiki practices are also covered.
Shinpiden (Reiki level 3):  Commonly termed "Reiki Master Training" this course serves to assist advanced Reiki practitioners into some of the deeper spiritual aspects of Reiki practice. On one level, this course prepares students to be able to teach beginner's Reiki concepts to others while simultaneously teaching them how to further develop the system of Reiki and embody Reiki throughout their everyday lives.
For more information on upcoming classes and training/practice opportunities, please see the event calendar.