Date
Sunday, 16 Apr 2017 12:00 PM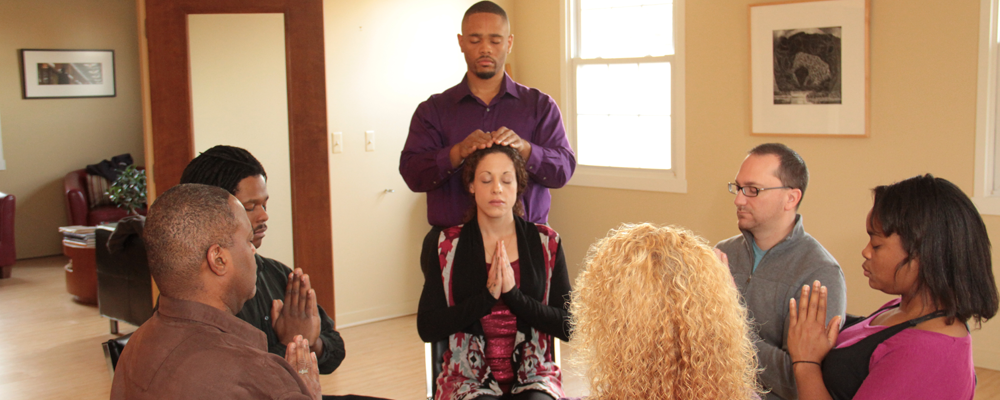 Reiki (靈氣): Spiritual Ki (flow or essence) that exists throughout the universe.  
Usui Reiki Ryoho (臼井靈氣療法): A Japanese spiritual method that supports healing and personal development.
Dojo (道場): Place of the way; a special place for spiritual discipline and personal perfection that is respected and well cared for by its users
The Michigan Reiki Dojo is a weekly event Reiki students looking for a space to learn, grow, and take their Reiki practice to another level.
Each two-hour session is lead by a trained Reiki teacher and supported with an ever accommodating community of fellow practitioners.
Our focus will vary from week to week, with in-depth lecture and practice on one or more of the many aspects of the Usui Reiki system and/or related Japanese methods including:
• Meditation (sitting and moving)
• Hands-on Healing (Reiki treatment)
• Reiju (empowerment)
• Jumon/Shirushi (traditional Japanese methods)
• Giho (techniques)
• and more…
These practice sessions are for Dojo members only; serious students who earnestly aim to grow, develop their understanding, and harness their ability to heal themselves and feasibly help others.
If you would like to join this group, please contact Andrew at aanders@michiganreiki.org
Formal learning opportunities for beginners are offered separately.
For more information, please contact the organizer.