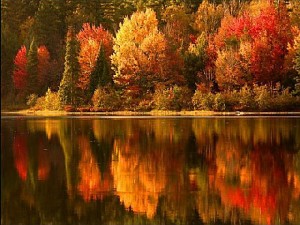 Brown seeds
Green buds
Bright flowers
Sweet fruit
Cold air
Orange leaves
Brown compost
Bare limbs
The changes of the seasons are a process, a beautiful process of ebb and flow; birth, growth, flourishing, diminishing, death, and renewal.
Like the seasons, we live though and are aware many processes; growth, sleep, digestion, etc. Healing is another process and a very important one to be aware of.
Healing (to make whole) is a continual process; a process of restoration of *health* to an unbalanced, diseased or damaged organism.
What is this health?
"Health is a state of complete physical, mental and social well-being and not merely the absence of disease or infirmity." – Constitution of the World Health Organization (WHO)
Shin Shin Kaizen Usui Reiki Ryoho – Mind/Body Improvement, Usui's Teachings on Spiritual Essence
Much more than a simple healing technique, the Japanese tradition of Usui Reiki Ryoho allows us to positively and naturally influence our own healing processes through the continuous improvement (改善 – Kaizen) of our body and minds. By healing and improving our body and minds, we share the fruits of health and happiness with others.
"By this method (Reiki practice), first a person becomes healthy, then the mind becomes calm and life becomes more joyous." – Usui Reiki Ryoho Hikkei (Manual); Attributed to Mikao Usui (Founder of the practice)
Even a diamond (Kokoro), sitting idle and unpolished, gets dusty and naturally loses its beautiful luster. One must keep discipline and practice daily.
Daily practice allows one to maintain this process of health and continually support a strong body and peaceful/happy mind.
Eventually the process becomes second nature. Despite this, one must continue practicing. Eventually this process reveals your true nature. Yet again, one must keep going.
Healing is an inside job and health is not to be only attained but constantly maintained. Even as the body naturally fails, a peaceful heart/mind (being) can be cultivated and maintained.
It is in this way we live in harmony; reflecting the seasons around us with the seasons inside.